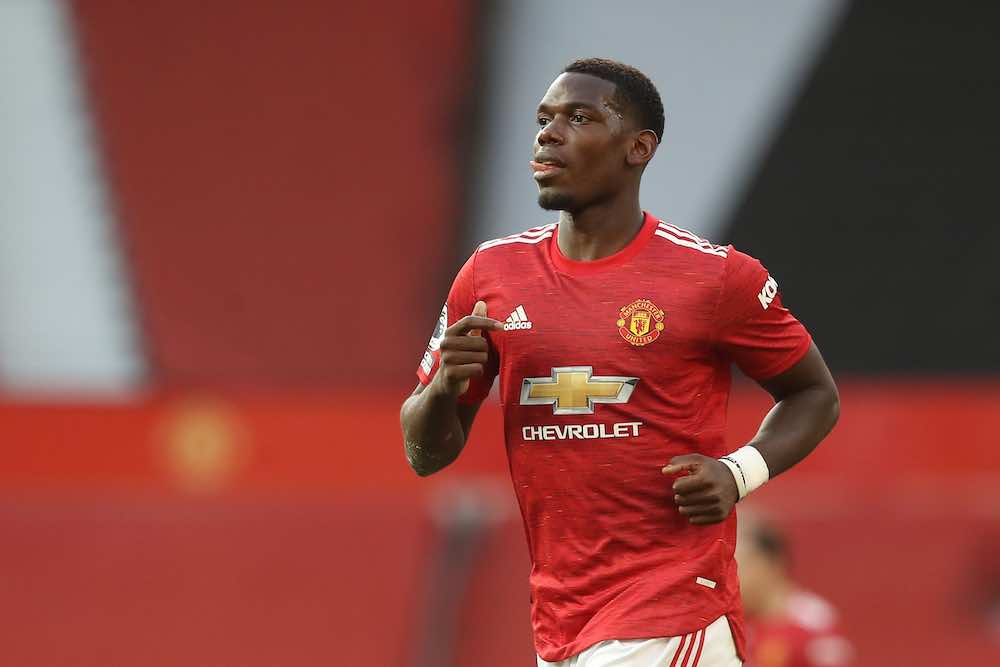 Paul Labile Pogba is a French professional footballer who plays for Premier League club Manchester United and the France national team. He operates primarily as a central midfielder, but can also be deployed as an attacking midfielder, defensive midfielder and deep-lying playmaker.
He was born March 15, 1993, in Lagny-sur-Marne on the outskirts of Paris, he started to attract attention as a schoolboy with Le Havre, before United eventually won the race for his signature. After playing the U-18s he joined Italian super club Juventus and flourished. Pogba then returned to Manchester United in 2016. He has 192 appearances for the club and 37 goals.
1. His Nickname from his time with Juventus
Paul Pogba is adored and loved in Italy. During his time with the Italian champions Juventus, Paul Pogba was nicknamed Il Palpo Paul which means Paul the Octopus. This nickname was given to him thanks to his dangly long legs. Paul the Octopus was also the famous octopus who predicted all results of the 2010 World Cup correctly.
2. The Pogba Brothers
While Pogba is an out and out family man, he has two brothers Mathias and Florentin, both footballers. Paul is the most established of the lot, being a World Cup winner in the process. Matthias pursues his trade in Turkey while Florentin turns up for French outfit Saint-Étienne. The two brother, Paul and Florentin once crossed paths in an Europa League game between Saint-Étienne and Manchester United.
3. No. 6
Manchester United have the pleasure of boasting a number of world-class midfielders who have played at Old Trafford. But, none of them has ever worn the number 6 shirt for the Red Devils. The last two Manchester United players to wear that number were Wes Brown and Johnny Evans. As it happens, Paul Pogba is the first midfielder ever to wear that number. It is surprising how a player of the Frenchman's stature and importance wears number 6, when he could have actually increased his popularity by wearing number 7. Number 6 is my favorite number as well.
4. Pogba's Interesting Role Model Choice
Paul Pogba has openly declared the respect and love he harbors for Andrea Pirlo. The Italian pass master happens to be his role model.
"I am lucky that I get to play with my hero – Andrea Pirlo," the Frenchman said in 2014.
"I make no secret I want to become like him. He has won everything and he has won it playing such an important role."
As a matter of fact, Pogba's first appearance for Juventus came as a substitute for Pirlo in a game against Benfica. The pair shared the dressing room for three seasons before the veteran midfielder decided to leave the Bianconeri. Pogba has also taken lessons from Pirlo on how to take set-pieces.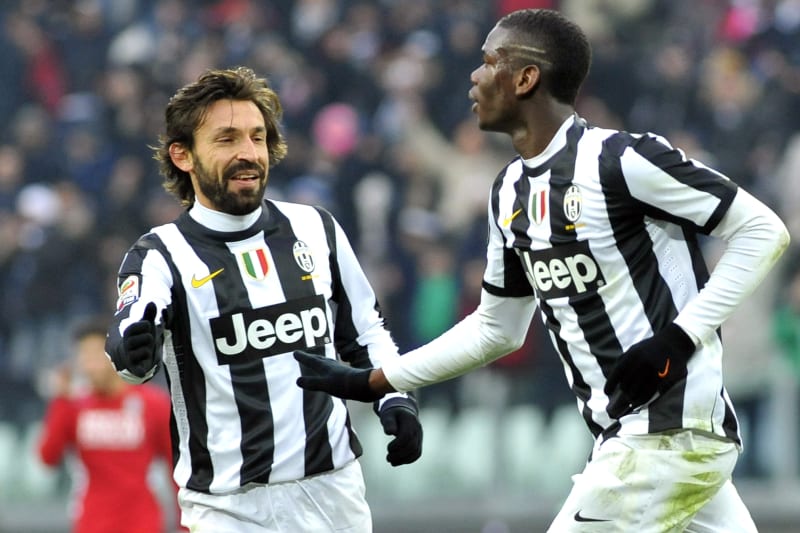 5. He Supported Arsenal when he was young
That does come as a shocker, doesn't it? Paul Pogba may be a famed academy graduate at Old Trafford, but he didn't think twice about revealing his love for Arsenal as a kid.
The reason is pretty obvious however. Back when Pogba was just about to enter his teens, The Gunners had a French contingent who were at the height of their powers. Arsene Wenger managed the likes of Thierry Henry and Robert Pires, two of the greatest footballers of their generation, and created the Invincibles team back then.
6. First to have an emoji
Paul became the first-ever football player to have his own official Twitter hashtag emoji #Pogba. Twitter wanted to honor the legend, and this was a token of their appreciation.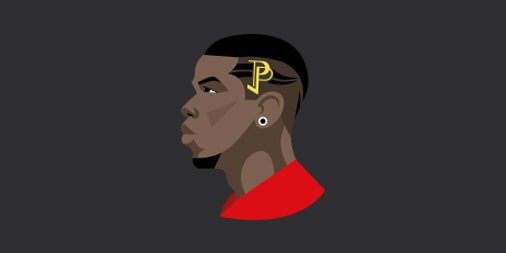 7. A huge accomplishment
Paul became the youngest player to be included in the 2016 FIFA's FIFPro Team of the Year, after Lionel Messi in 2009.
8. Favorite Food
When it comes to food, Paul Pogba has already declared his endless love for Pasta. In an interview with the Daily Mail, he said,
"I can do easy things like pasta with chicken or pasta with fish, but in Italy you just need to walk out the door and you can have the best pasta in the world cooked for you."
9. He hired a dietician at age 16
The Frenchman hired a personal physiotherapist who would treat him after games and in the preseason. Apparently, he also hired a personal dietician at the age of 16 to make sure he was physically ready to cope up with the brutality of the beautiful game. No wonder he doesn't have to stick to the fringes due to prolonged injuries.
10. The Nationality of his brothers
What is rarely known is the fact that his brothers represent a different country. While Paul plays for France, both Florentin and Mattias are New Guinea internationals.